Thrilling St. Patrick's Day Events Near Gainesville
It might seem like the holiday season has come and gone—most people have already put up the stockings and tinsel—but don't give up on the holiday spirit just yet. There's a particularly shamrock-studded festivity coming up soon: St. Patrick's Day. Whether you are a sports fanatic, theater buff, music aficionado, or plain old fun-lover, there's something going on for everyone in the Gainesville area when St. Patrick's Day rolls around. Take a look at these fun St. Patrick's Day Events happening near Gainesville.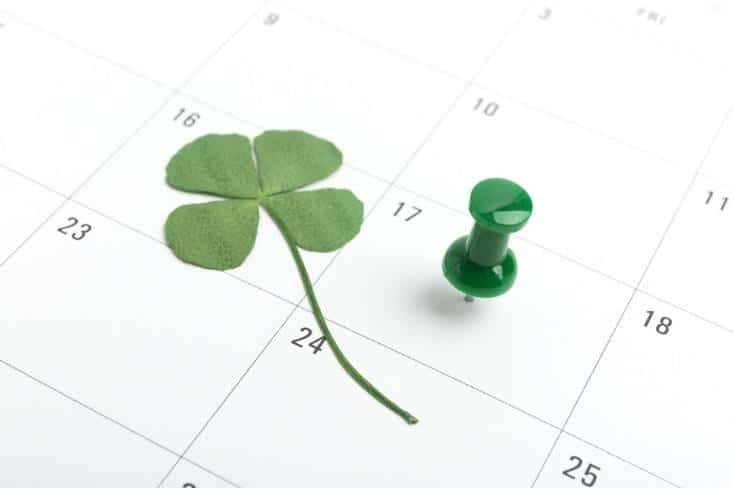 Does your heart run on motor oil? If so, you're in luck, because the 2017 Gatornationals are once again being held at the Gainesville Raceway. Racing enthusiasts will have a myriad of events to watch, everything from serious competitive races to light-hearted fun-themed competition categories. You can satisfy your need for speed all day at this St. Patrick's Day event, as racing starts bright and early at 7 am.
Sports fans who would rather enjoy the day inside than on the raceway should head over to Mother's Pub and Grill for their St. Paddy's Day Bash. You can even chill out at the pub and grill all day since they'll televise NCAA first round games and serve tasty food and drinks all day long.
Nearby in Palatka, Floridians can finish off St. Patrick's Day strong with an evening at Gem City Cottage. Their Friday event includes free food, beer, wine, and live music. You'll get the chance to meet the special guest, who is always a local artist, in addition to other musicians and authors. Not just for music fans, this event is sure to draw in a crowd – after all, who can turn down free food?
Are museums and theater more your style? Rest assured, there are plenty of art-themed events going on as well. You can check out the new "River of Dreams: The St. Johns and its Springs" exhibit at the Matheson History Museum, which features the past, present, and future of Floridians' relationship with the St. Johns River and its springs. This exhibit also has a particularly attractive perk – it's free!
Another excellent event for art-lovers takes place at the Hippodrome Theatre, where theater buffs can attend the Hamlet Play Observership. You'll get exclusive behind-the-scenes access to the production of a well-rehearsed play, getting to see and converse with directors, actors, theater staff, and designers. More into observing art than participating in it? No worries, just head over to the Harn Museum of Art, where you can see the "Meant to Be Shared" exhibition, featuring gorgeous European prints from the 18th to 20th century.
If thinking of the museum makes you sleepy, skip the art and head straight to M2 Battlesports, where you can celebrate St. Paddy's Day with some heart-pounding tactical laser tag. Bring as many friends as you want, since the arena holds over 40 players!
With so many incredibly diverse events happening in the Gainesville area this St. Patrick's Day, the hardest choice of all might be picking which ones to attend! There is definitely not a shortage of options, so we hope the above choices give you a good head start on your St. Patrick's Day planning.
Every Day Is A Holiday At Honda of Gainesville

At Honda of Gainesville, we're especially proud to be the community's premier local Honda dealer. We love providing Floridians with new Hondas and used cars to transport them to all the events in their lives safely – green and shamrock-themed or not! If you have any questions about new or used cars for sale, please feel free to contact us. With any luck (perhaps that of the St. Patrick's variety), we can help you find the perfect vehicle just in time for St. Paddy's Day.
Sources & Photos: