Gainesville Florida 2015 Labor Day Activity Guide
The lazy days of summer are quickly receding in our rearview mirrors. The upcoming change of seasons means cooler temperatures, kids going back to school, and the return of some of our favorite fall TV shows. However, all is not lost. We still have one glorious three-day Labor Day holiday to celebrate before we all settle into the regular routines of the fall.
So what, exactly, should we do with this last chance to have some fun? Fortunately, we live in an area filled with lots of possibilities. Gainesville has an abundance of natural wonders, interesting attractions, and things to do. Best of all, we're not far away from many other nearby attractions. Of course, whether it's just down the street or across the state, you'll get there in style in a beautiful, well-equipped, and award-winning new 2015 Honda from Honda of Gainesville.
To help you sort out your Labor Day Weekend activity plans, we here at Honda of Gainesville, your hometown Honda dealership in Gainesville, Florida, some suggestions for spending your Labor Day holiday right here at home. Or, if you have a desire to get out of town, we also have you covered.
So here's our list of some of the great nearby Labor Day Weekend getaways you can experience in and around Gainesville and the surrounding area:
St. Augustine 
This historic locale, which holds the distinction of being this country's oldest city, offers a treasure-trove of fascinating activities, events, and tours as you step back in time. Plus there's 42 miles of beaches and lots of outdoor activities, shopping, and nightlife to enjoy as well.
Florida Museum of Natural History and Butterfly Rainforest
We are blessed to have this unique and verdant natural resource here in Gainesville on the UF campus. The Butterfly Rainforest, filled with hundreds of different multi-colored butterflies, is a must-see.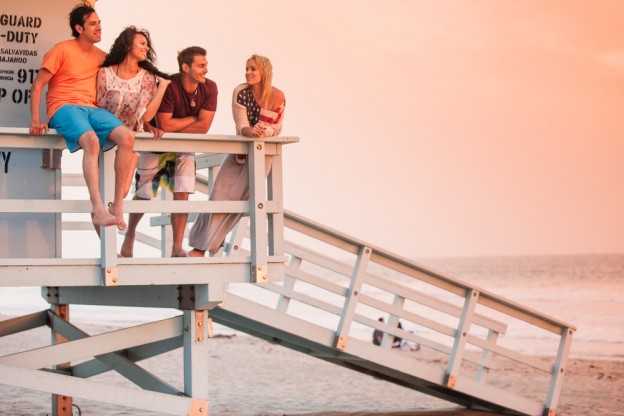 Daytona Beach
Daytona Beach beckons with miles of white sandy beaches, excellent hotels and restaurants, outdoor activities, vibrant nightlife, and the world-famous Daytona International Speedway.
Santa Fe College Teaching Zoo
This compact zoo offers a variety of wildlife with helpful staff providing educational commentary.
Canopy Climbers
If you are feeling a bit adventurous and up for something different, Canopy Climbers offers a unique tree-climbing experience for kids and adults. You must book your climb online at canopyclimbers.com three days in advance as this attraction is by appointment only.
Orlando
The ultimate uber-vacation destination is just a few hours away. Sure, you may have been to Orlando before, but there's always something exciting and new that's well worth the trip.
Harn Museum of Art
One of the region's top art galleries, the Harn Museum on the UF campus offers an excellent calendar of first-rate art exhibits throughout the year.
Univ. of Florida Bat House
This amazing bat sanctuary on the UF campus comes alive at dusk as thousands of bats blanket the sky each night. Best of all, it's free.
Hippodrome State Theater
The architectural centerpiece of downtown Gainesville, the Hipp is not only a historic treasure, but it's also home to Broadway shows, classic movies, and more.
Auto-Plus Raceway
Get your nitro on at this supercharged drag racing venue, famous as the home of the "Gatornationals" annual NHRA Dragster event.
Carson Springs Wildlife Conservation Foundation
See a wide assortment of exotic animals up close and personal at this non-profit nature conservancy. Call ahead to make an appointment: 325-468-2827.
A T-rex Named Sue
The Florida Museum presents Sue, the largest complete Tyrannosaurus rex in the U.S. Sue measures 42 feet long and 12 feet tall. She is as awe-inspiring today as she was when she roamed the earth more than 67 million years ago.
Paynes Prairie
This expansive conservation area outside of Gainesville offers a wonderful tapestry of wildlife including bison, wild horses, armadillos, and even feral pigs, of all things. Numerous hiking trails crisscross the area.
Kanapaha Botanical Gardens
This exquisite botanical garden offers a verdant array of stunning plant and animal life to enjoy. It's an especially great place for birdwatching. There's even a fragrant herb garden and Labyrinth.
Devil's Millhopper Geological State Park
This large geological park is tucked away in the northwest area. The park provides a lush escape from town.
Enjoy Labor Day In A New Honda From Honda of Gainesville
No matter where the road leads you this Labor Day, we have the Hondas to get you there at a price you are sure to love. Now is the perfect time to get an exceptional deal on a new 2015 Honda with special financing, dealer discounts, and manufacturer incentives on our entire inventory. You'll save even more on our huge selection of certified pre-owned Hondas, many of which come with a 10-year/100,000-mile warranty at no additional charge.
Stop by our Gainesville Honda dealership today and let us put you in a new Honda; just in time for the Labor Day Weekend. We're conveniently located at 3801 N. Main St. Gainesville, FL 32609. Contact our Sales Dept. at 866-314-4987. For Service, call 866-312-4940.
Source:
https://www.tripadvisor.com/Attractions-g34242-Activities-Gainesville_Florida.html