4th of July Events in the Greater Gainesville Area
With the 4th of July almost at our doorstep, it's time to start making some plans for a celebration that the whole family will enjoy. Whether you've already thought of a few ideas or haven't a clue where to start, take a peek at these fun and family-friendly events, and we're certain that you'll be ready for America's Independence Day celebration!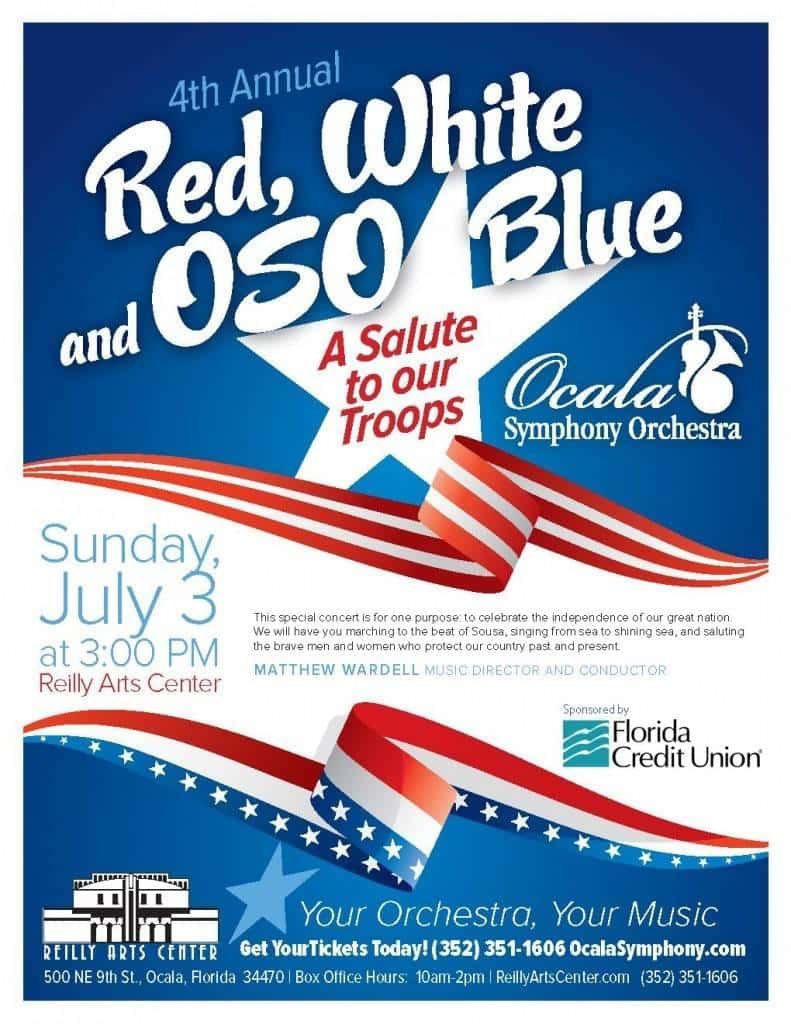 Red, White, and OSO Blue: A Salute to Our Troops!: On Sunday, July 2nd, take a trip to the Reilly Arts Center in Ocala to enjoy Ocala Symphony Orchestra's annual Red, White, and OSU Blue concert. It's a celebration of our great country and the many men and women who make countless sacrifices for our freedom — and it really should not be missed. The concert starts at 3 pm, and tickets are available on the Reilly Arts Center's website. Since the event has a history of selling out rather quickly, be sure to purchase your tickets in advance if you plan to attend.
Annual City of Alachua Fourth of July Celebration: If you're anywhere near the City of Alachua on the 4th of July, stop by the Hal Brady Recreation Complex for what has been dubbed "The Largest Small Town Fireworks Display in America." This event is quite massive and draws close to 30,000 visitors each year, so be prepared for a crowd. Kids can enjoy everything from bounce houses to bungee jumps to water slides, and that's not even counting the on-site spray park and skateboarding areas. Adults are welcome to participate in dance lessons or simply sit back to enjoy the live music. The celebration starts at 3 pm and will continue until 10, with fireworks starting around 9:30.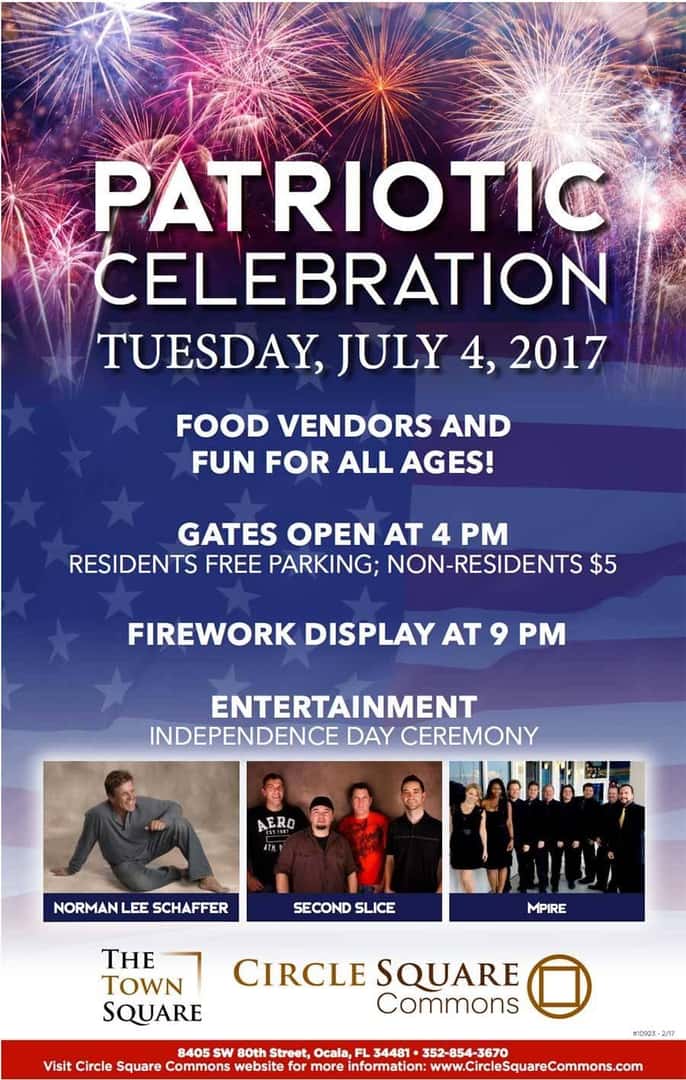 The 2017 Patriotic Celebration & Fireworks Display: If you're looking for fireworks, live music, and great food, take a trip to Circle Square Commons in Ocala on July 4th. The gates open at 4 pm, and the fireworks start at 9, so you'll have plenty of time to grab a bite to eat and enjoy the bands before settling down to watch. Parking is free for residents, and it's only $5 for non-residents.
Lake City's Annual 4th of July Celebration: If you're a resident or nearby neighbor of Lake City, be sure to join in on all of the festivities at their Annual 4th of July Celebration! The event takes place at the
Fireworks Over the Matanzas: For the locals of the Palatka area, take a trip down the road to St. Augustine and experience what is considered to be one of the biggest and best fireworks displays on the East Coast. The event begins at 6 pm, and there is a free two-hour big band/swing concert (hosted by the All Star Orchestra) for all attendees to take in before the grand show begins.
Get a Superb Summer Deal on a New Honda
Make sure you have plenty of room for the entire family before embarking on your holiday adventures this summer. Consider taking a look at some of the spectacular specials we offer on Honda models that will get you into a truly celebratory mood, like the new Honda Pilot SUV or Honda Odyssey. Honda of Gainesville serves the greater Gainesville, Ocala, Palatka, and Lake City areas, so be sure to contact our new & used car dealership at (352) 261-5545 for more information about the available new and pre-owned car selections.
From our entire team at Honda of Gainesville, have a safe and happy Fourth of July!
Sources & Photos:
http://www.ocalamarion.com/event/the-ocala-symphony-orchestra-presents-red-white-and-oso-blue-a-salute-to-our-troops-2/?instance_id=39751
http://www.reillyartscenter.com/event/771e1d91758aebe8abf91bd11db842ab
https://fun4ocalakids.com/Whats-Happening/July-4th-Events/07/03-Red-White-Blue-Party-at-Marion-Oaks-Community-Center/View-details.html
http://www.cityofalachua.com/index.php/2015-july-4th-celebration
http://www.circlesquarecommons.com/entertainment-2-2/
http://www.lakecitychamber.com/4th-of-july-celebration.html
https://www.visitstaugustine.com/event/fourth-july-fireworks-and-concert